The new flagship of Diesis Audio is born from stone to etch its name in history, paying tribute to the most famous city in the world. Diesis Roma will change the rules of music listening, delivering an unprecedented level of realism in audio reproduction without any compromise. It enhances the already extraordinary qualities of the Caput Mundi model, now profoundly elevated through the development of the new flagship by Diesis Audio.
All the components necessary to achieve state-of-the-art performance have been designed and custom-made specifically for this new project according to Diesis Audio's specifications.
Completely customizable
Only the finest cuts of premium wood and the most innovative materials are used. We offer an unlimited choice of customizations according to your requests, ensuring seamless integration of our products into your spaces, staying true to design and prestige.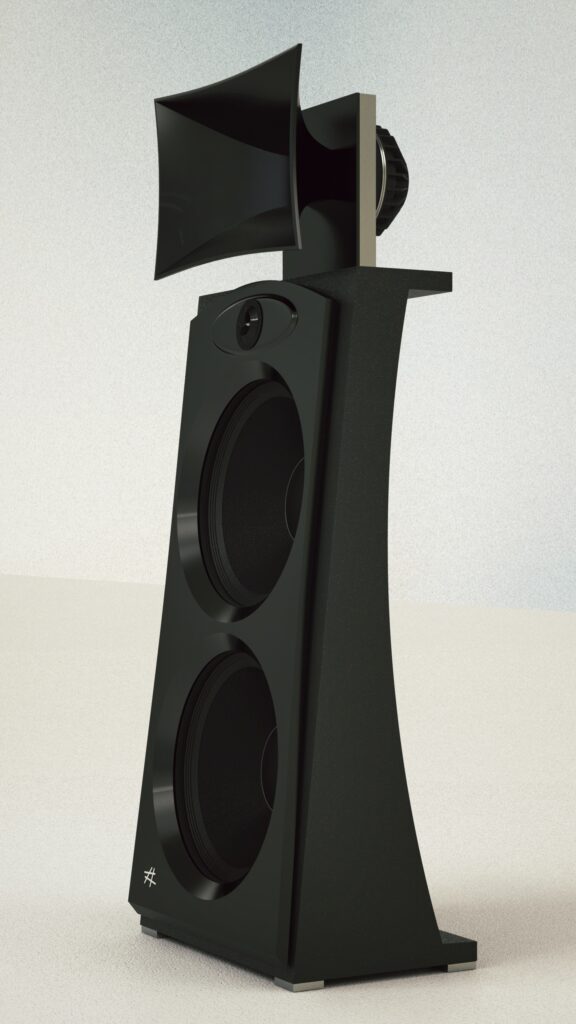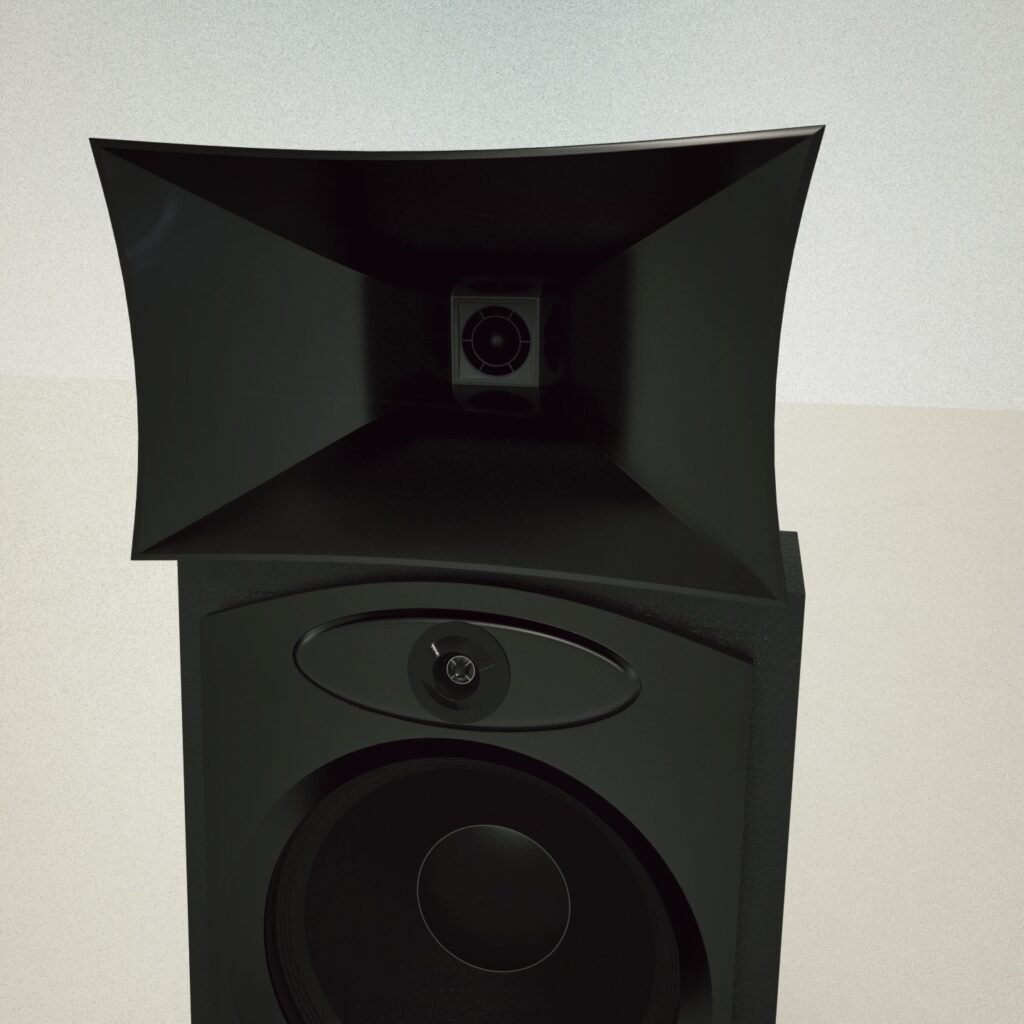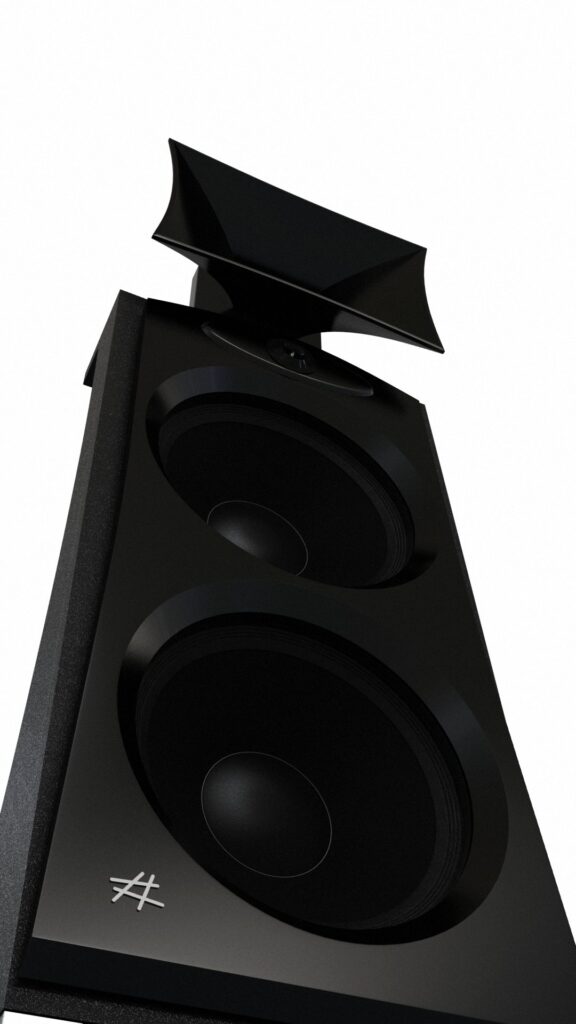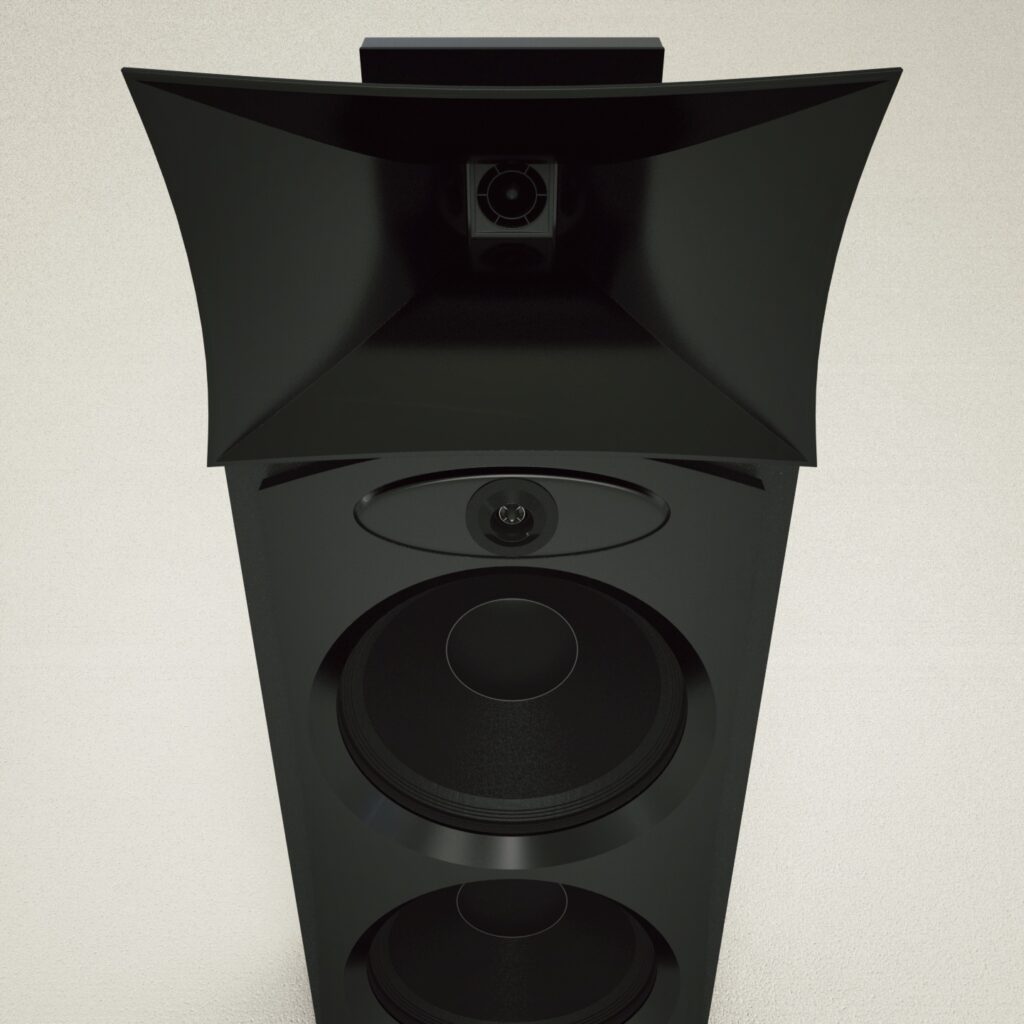 Supporting Structure: New Formula in (Clad 58), further reinforced and dampened according to Anti-seismic Standards, with a resonance frequency close to 0. Adoption of 2 15-inch woofers based on Diesis Audio's high-efficiency specifications, featuring untreated Paper cones for extraordinary lightness and cloth suspension to ensure high damping and rapid response, fundamental parameters for perfect crossover with the Midrange Driver.
3 Mid-high Compression Coaxial Drivers: 2-inch (Mid) and 1-inch (High), loaded with an exclusively designed, handcrafted, and polished exponential horn made of Corian..
4 Super Tweeter: Compression driver elegantly inserted in the front panel, cutting beyond 20 kHz for spaciousness and ambiance of the soundstage.
This paragraph covers a crucial part for the system's performance. The crossover filter is hand-assembled and wired using Solid Core 7N copper with Teflon dielectrics, and all connections are made exclusively through direct copper contact. All coils are made of pure flat copper with very low resistance. After an listening session with the Diesis Roma speakers, you will be compelled to redefine all parameters associated with realistic sound reproduction. Any musical content will be majestically projected in front of the listener with such precise and accurate spatial placement that you will immediately imagine yourself in front of a stage, arena, or theater, capturing even the smallest movements of the various musicians. The absolute silence and speed of the transients contribute to the astonishing realism.
3.5-way system with four speakers and super Tw
Lower woofer: 15-inch paper cone, dipole-loaded
Upper woofer: 15-inch paper cone, dipole-loaded
Coaxial compression driver consisting of:
90 mm Mid-range
45 mm High-range
16 mm S.Tw. (super tweeter)
Sensitivity: 98.5 dB / 2.83V/m
Nominal impedance: 6 Ohms
Frequency response in-room: 30 to 38,000 Hz at +/- 3 dB
Frequency response in-room: 25 to 45,000 Hz at +/- 8 dB
Minimum power: 20 watts
Maximum power: 400 watts
Crossover frequencies: 120-500-6500 and 20,000 Hz
Replaceable Front Panel and Horn allow customization of the speaker's aesthetics for any environment.
Note: The Tw (high-range) is not frequency-cut, but now it is accompanied by the S.Tw for frequencies beyond 20,000 Hz, providing the system with greater airiness and detail without affecting the harmonic structure of the signal.
MID-range level control through insertable resistors: -1.5 dB / 0 dB / +1.5 dB / +3 dB HIGH-range level control through insertable resistors: -1.5 dB / 0 dB / +1.5 dB / +3 dB
Possibility to separately drive the lower Woofer (8 Ohm) and the upper Woofer (8 Ohm), as well as the Mid-High section (8 Ohm) with separate masses.
Maximum dimensions: W. 512 mm, D. 365 mm, H. 1370 mm Weight: 115 kg
It is recommended not to direct it more than 20 degrees towards the listening point. The Diesis Roma system is recommended for rooms larger than 20 to 70 square meters.